WOW Rolling offers Custom Roller Skates for those skaters who want to take their skate design into their own hands!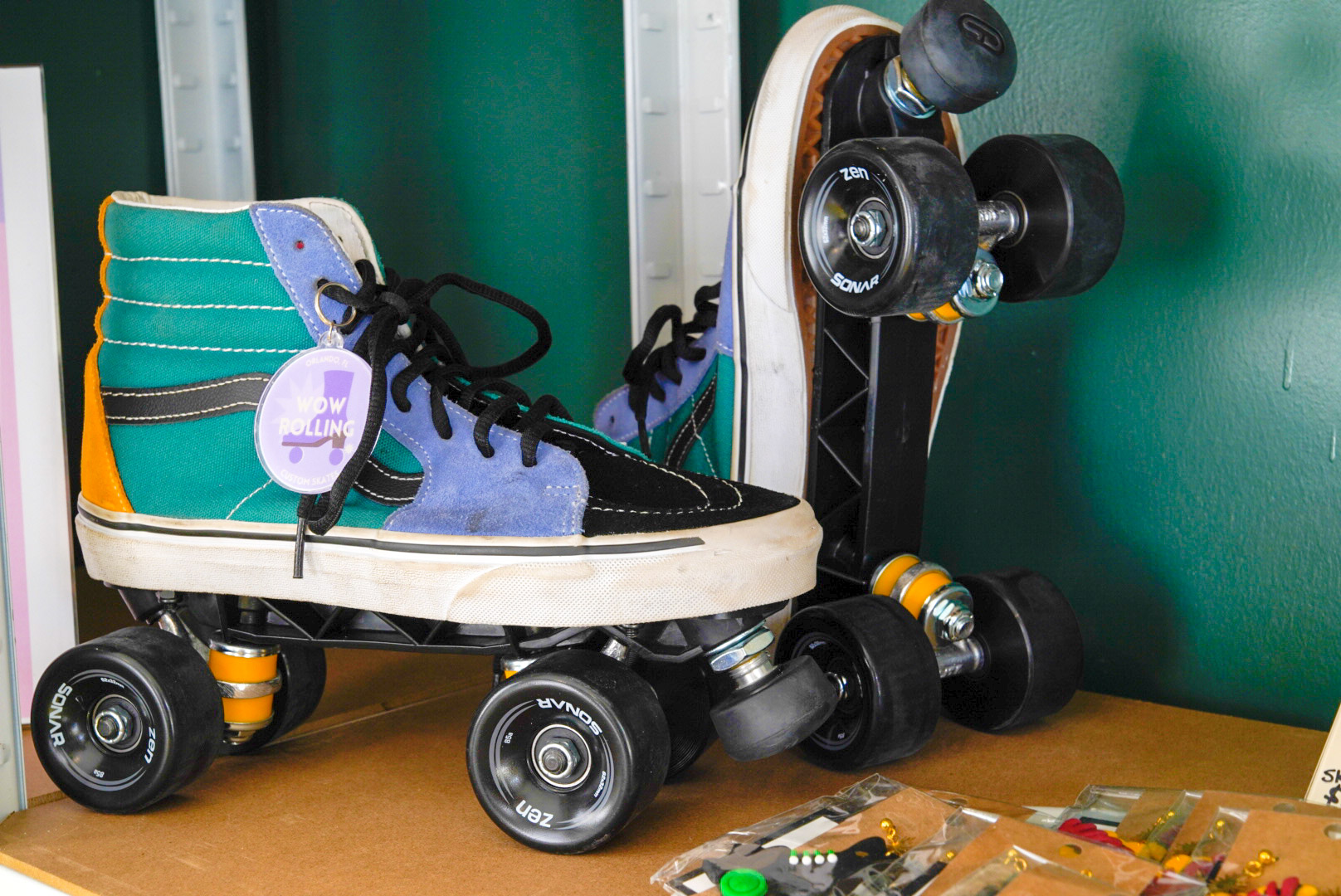 How It Works
Please fill out the Custom Skates Form so I can learn what you're looking for in your custom skates. Within a few days, I'll respond to let you know the process, pricing and what gear we should order for your build. Skaters will provide their choice of shoes, the skate plates and the wheels. WOW Rolling will make sure your skates have metal insoles, the proper hardware and standard bearings.
Once I have all your gear together, I'll build your skates and send them back to you ready to roll. Skaters can pick up completed skates at the WOW Rolling Pop Up Shop or we offer shipping.

Frequently Asked Questions
What kind of shoes can I choose? -- Any sneaker or boot with a solid bottom will work. Most folks prefer Vans High Tops, Nike High Tops, Doc Martens or other skate shoes. If you're unsure, please send photos before ordering/purchasing!

Do I need to go up/down a size? -- For sneakers that have no added wiggle room, it's recommended to go up half a size. The metal insoles in sneaker skates will take up some room so it's important to give yourself the comfort of the right fit.

How long does the process take? -- After receiving the shoes and gear, it can take up to a week for the build, so sometimes the process can take 2-4 weeks depending on shipping times and the build queue.

I don't know what kind of build I want! -- Check out this guide on the WOW Rolling Instagram for builds I've done or inspiration for your own!

Who builds the skates? -- Your skates are hand made with love and care by Dorsa Vaziri in Orlando, FL!

How much does it normally cost? -- My building fee, the metal insoles, hardware and standard bearings add up to about $130. After that, it's just the cost of the gear you choose: Shoes, Skate Plates and Wheels. If you're trying to stay within a budget, I can show you the best affordable and quality skate gear!