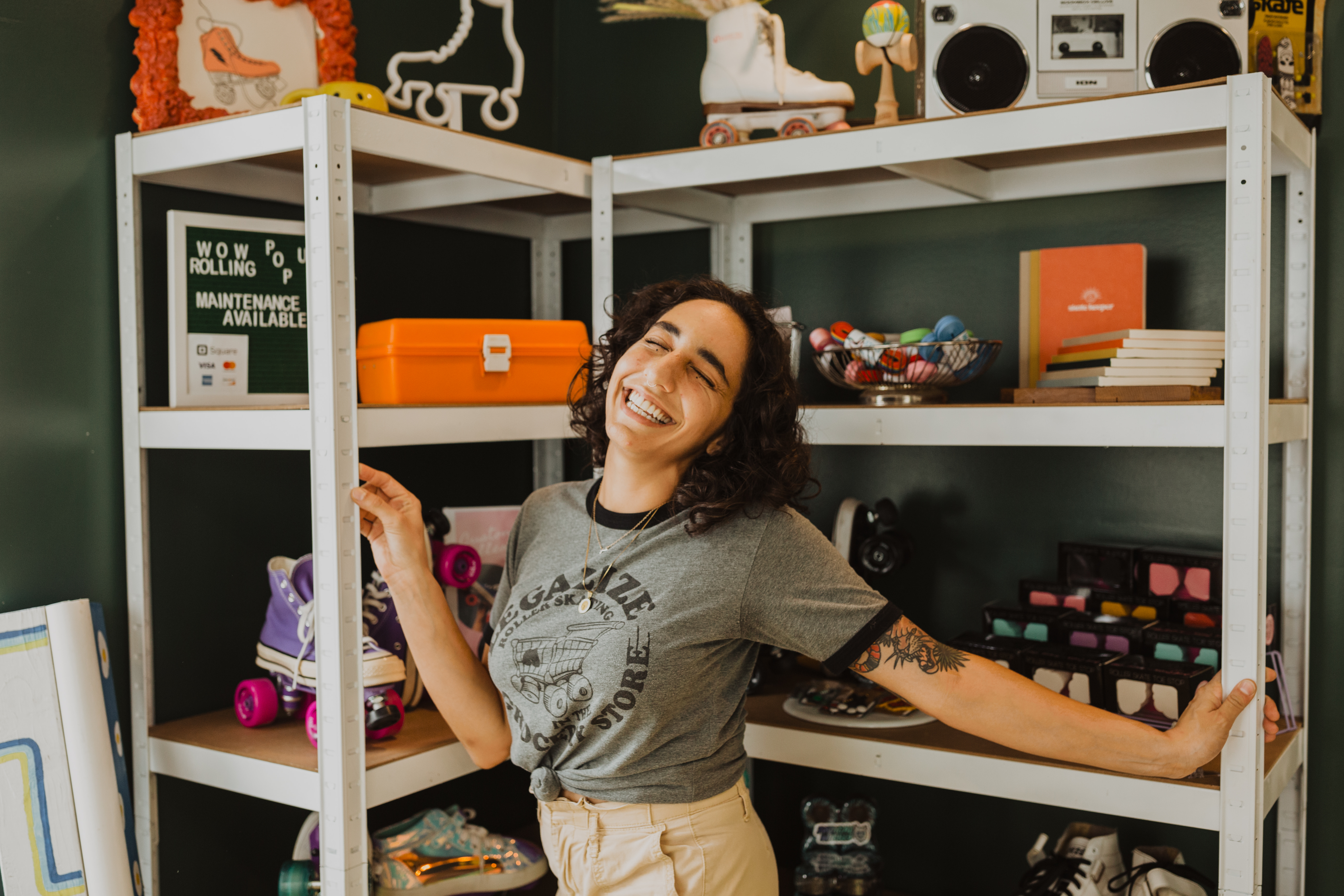 WOW Rolling is getting the opportunity to pop up long term with Bark Orlando, to become the world's smallest roller skate shop!
Need a tune up? Looking for the perfect gift? Changing your set up? Come see all the gear we have from wheels and toe stops to custom skates and rails.
Shop Hours

Wednesdays, Thursdays, Fridays
2 - 7 PM
Check Instagram for updates! @wowrolling
*We are working on adding more days and times!
1211 Illinois St, Orlando, FL 32803 - Through the yellow door
Whats Offered at WOW Rolling:
Skate Maintenance! If you'd like a run down on your skates and your bearings/hardware cleaned, lubed and ready to roll, bring your wheels to WOW!
Gear! From skate brands like Radical Wheels, One Stop Skate Shop, Derby Laces, G-Strap, to helmets, pads, tees, stickers, and more!
Hardware Replacements! Missing a nut or two? We've got you covered.
Skate Advice! Looking for a new skate spot? Need a second opinion on new gear? Come in and let's chat!